The Feed
Stories of Feeding God's Children Hungry in Body & Spirit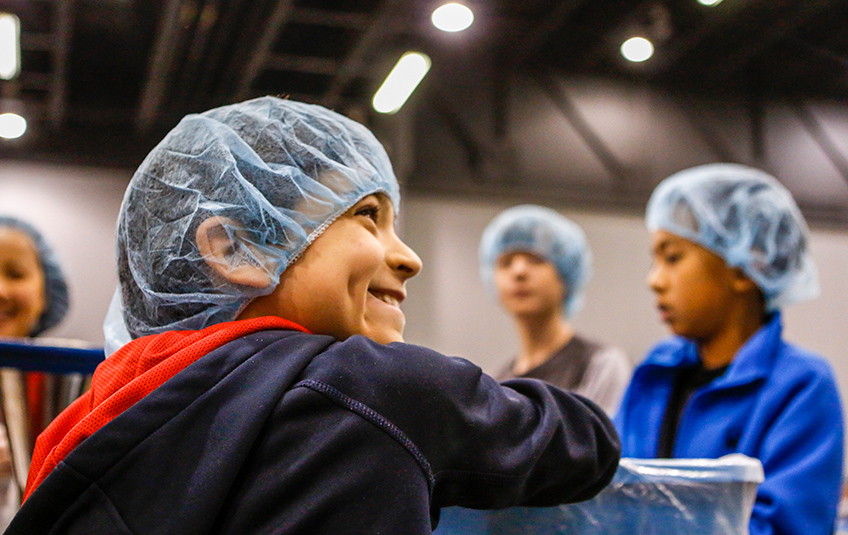 12 Quotes to Encourage Volunteers
Our volunteers are incredible people who share our mission to feed God's starving children hungry in body and spirit.

Last year, 1.2 Million volunteers came together to pack lifesaving meals at Feed My Starving Children permanent sites and MobilePack events.
What you do makes a difference. We need you more than ever as conflicts and natural disasters continue to wreak havoc in the lives of children around the world.

And we are so grateful for the time you take to put on a hairnet and say, "Yes, every child deserves to be fed."
Here are 12 quotes to say thank you and encourage you to keep making a difference!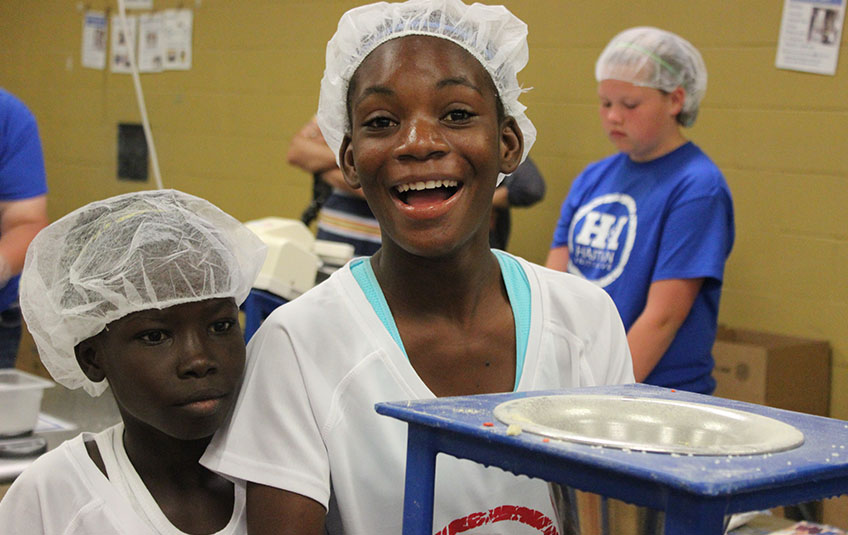 1. "Hope takes teamwork." – Convoy of Hope
2. "Joy runs deeper than despair." – Corrie Ten Boom

3. "Everything that is done in the world is done by hope." – Martin Luther

4. "He said 'Love…as I have loved you.' We cannot love too much." – Amy Carmichael

5. "Do all the good you can. By all the means you can. In all the ways you can. In all the places you can. At all the times you can. To all the people you can. As long as ever you can." – largely attributed to John Wesley

6. "Do your little bit of good where you are; it's those little bits of good put together that overwhelm the world." – Desmond Tutu

7. "One person can make a difference and every person should try." – JFK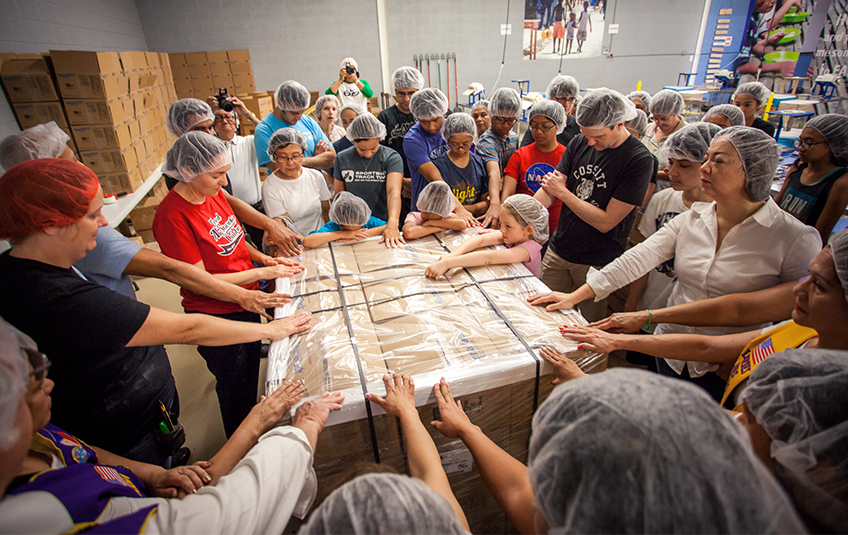 8. "Overcoming poverty is not a task of charity, it is an act of justice. Like Slavery and Apartheid, poverty is not natural. It is man-made and it can be overcome and eradicated by the actions of human beings. Sometimes it falls on a generation to be great. You can be that great generation. Let your greatness blossom." – Nelson Mandela

9. "Spread love everywhere you go. Let no one ever come to you without leaving happier." – Mother Teresa

10. "Never doubt that a small group of thoughtful, committed citizens can change the world; indeed, it's the only thing that ever has." – Margaret Mead

11. "Love has no meaning if it isn't shared. Love has to be put into action." – Mother Teresa

12. "When you're surrounded by people who share a passionate commitment around a common purpose, anything is possible." – Howard Schultz
Related Items